Do you know your sales funnel from your marketing funnel?
It's easy to get the two mixed up…
Both look similar, but the key difference is automation.
You see, a sales funnel describes the journey your leads or dream customers take when they first encounter your business, all the way through to purchasing your product or service.
Whereas a marketing funnel is a series of automated steps that make that purchase happen!
They're designed to be seamless and create a smooth journey for your leads and make your life as a business owner 10x easier.
No more slowly losing your mind as you manually hit send on countless emails.
You have a clear and strategic plan to engage with your target market and create a trusted connection.
TYPES OF MARKETING FUNNELS
Use marketing funnels to:
create leads
welcome them into your world
and deliver an incredibly positive sales experience
I work with Active Campaign and ConvertKit to build funnels. They're definitely superior bits of software when it comes to managing your email lists and linking multiple funnels. The tech can be a little overwhelming so that's why working with a certified funnel builder is a great investment.
Most will offer basic training after building your marketing funnel so you'll be able to manage your dashboard as and when you need to.
FIRST-TIME FUNNELS
Most businesses start with an opt-in funnel to build their email list. You'll need a few things set up to build this funnel and then it's the easiest way to get people to sign up to your list
A lead magnet (usually free and something that adds value and shows your credibility to your target audience)
Social media posts – organic and paid – to drive people towards your landing page
Landing page with a sign-up form
Thank-you email and download link for your lead magnet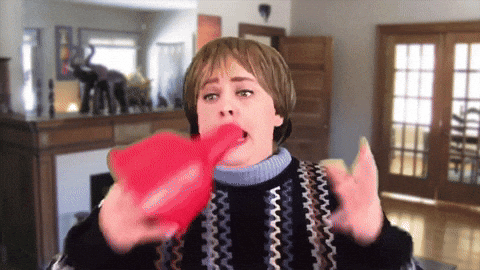 Businesses usually add a nurturing welcome sequence on to an opt-in funnel. It makes sense to keep sending emails to your audience after they've given you their email address. Treat it like gold dust!
A welcome sequence can be anywhere from 6-28 emails long. It all depends on the type of product and service you have. They're sent out at specific intervals and times to land in inboxes at just the right moment. Wondering what you should write in them?
Introduce yourself!
Share some tips
Tell relevant stories
Empathise with challenges or pain points
Share social proof
A welcome sequence means you've got all your emails written, uploaded and ready to send.
Did you know opt-in emails have a 50% open rate? And those first few emails in your welcome sequence – well, you can expect a 30% or higher open rate.
WHO NEEDS A FUNNEL?

In short – every business!
I work with entrepreneurs and creatives who set up their campaigns and have them running in the background. Course creators and coaches love funnels when they're launching a new programme or turning a successful launch into an evergreen source of income.
If you don't have a marketing funnel set-up, think about the potential customers you're losing. Funnels can help to future-proof your business and create loyal super fans who become your biggest ambassadors.
What's not to like about that?!